Novels from data management universe - different applications, from EU Green Deal, Water, Food and Mobility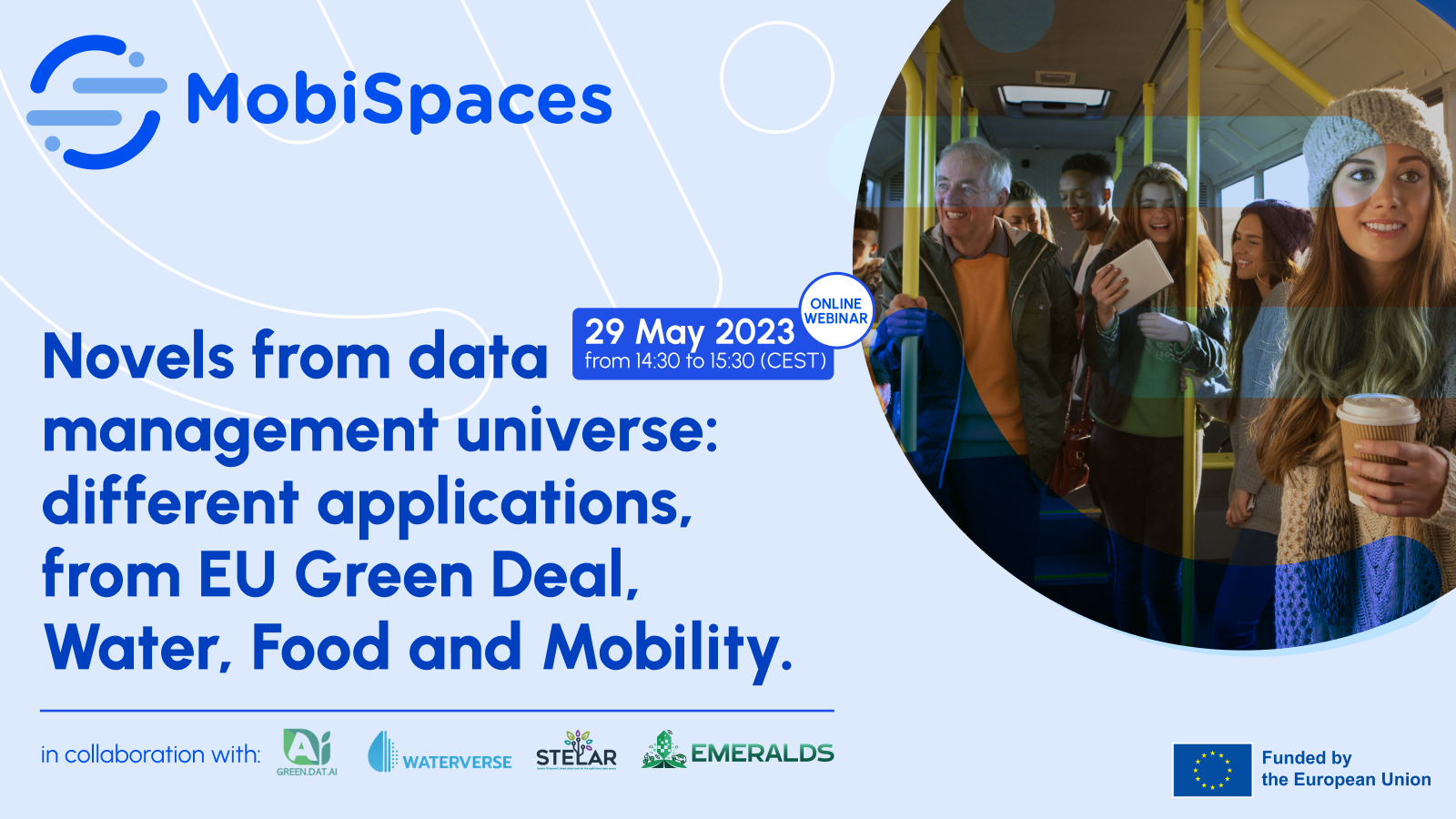 Together with the projects GreenDatai, Waterverse & Stelar, EMERALDS participated to the MobiSpaces Webinar, with the goal of opening a discussion on the ethical considerations, funding models, collaboration opportunities, and long-term visions in the data management universe. 
The event brought together the five innovative projects that want to push boundaries in their respective fields, all working towards the creation of new technologies, promoting sustainability, and shaping policy decisions. Through this open discussion, MobiSpaces, GreenDatai, Waterverse, Stelar, and EMERALDS aim to delve into their unique perspectives on their different applications - from EU Green Deal, Water, Food and Mobility.
---

Webinar Agenda
14:30 - 14:35 General introduction about the role AI services in data management platforms 
14:35 - 14:40 A data governance platform for Mobility - Introduction of MobiSpaces
14:40 - 14:45 Energy-Efficient Large-Scale Data Analytics Services - Introduction of Green.Dat.AI 
14:45 - 14:50 Application of AI for water data management - Introduction of Waterverse 
14:50 - 14:55 AI-ready data in smart agriculture and food safety - Introduction STELAR 
14:55 - 15:00 Mobility Analytics as a Service (MAaaS) - Introduction EMERALDS 
15:00 - 15:30 Open discussion among projects about: 
Innovative technologies 
Ethical considerations 
Sustainable practices 
Long-term vision
---
Join us for an engaging conversation and discover the fascinating work that these projects are undertaking to make a positive impact on our world.
Watch below the session held by Yannis Theodoridis (Professor at University of Piraeus) and Technical Coordinator of EMERALDS