EMERALDS at the ITS International World Congress in Suzhou - CHINA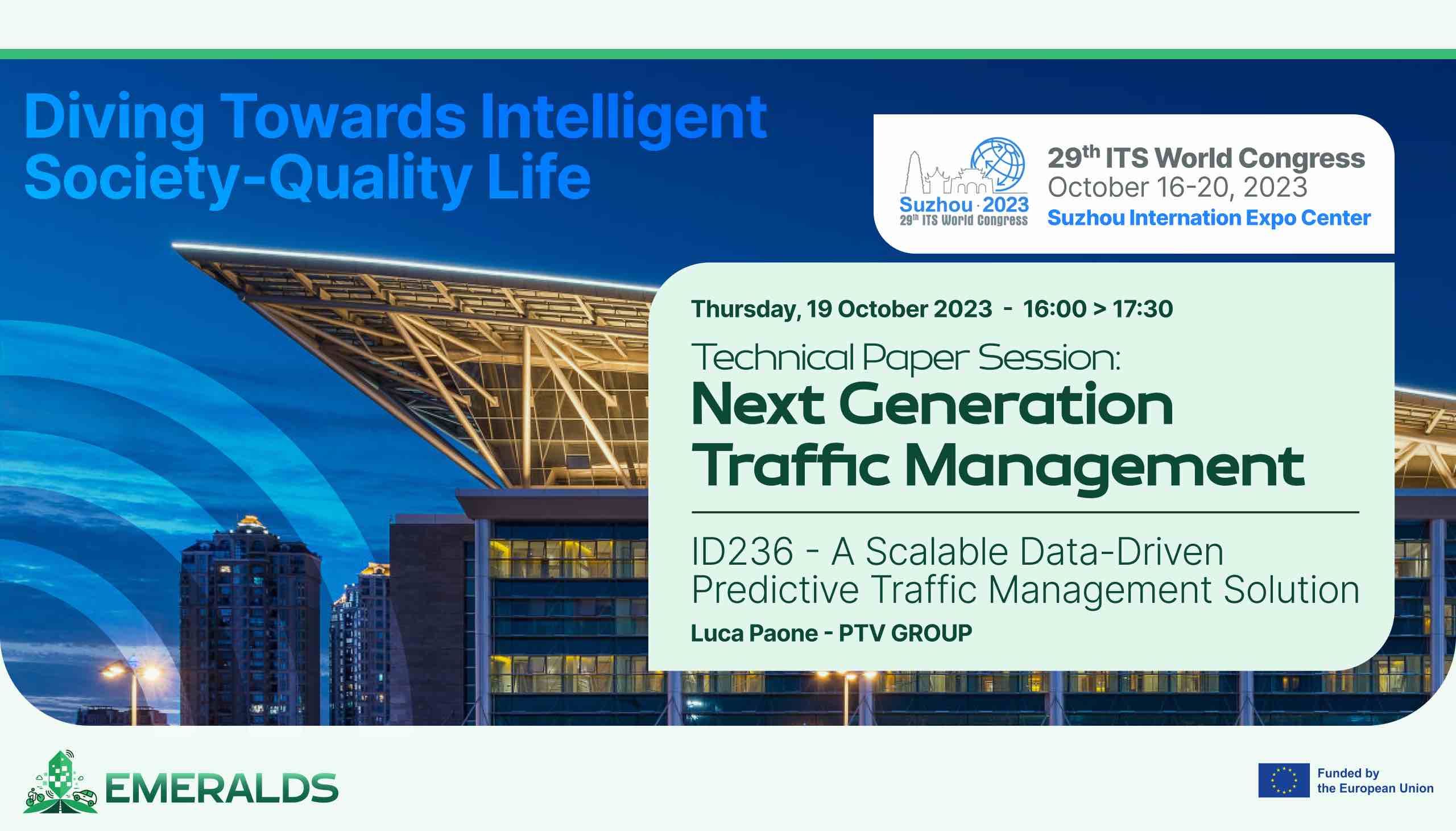 3rd Party Event
-
Suzhou International Expo Center
During the Technical Paper Session on Thursday, 19 October 2023 | 16:00-17:30 at the "Next Generation Traffic Management", Luca Paone - PTV GROUP from the EMERALDS project, will present the paper [ID236] "A Scalable Data-Driven Predictive Traffic Management Solution". 
 
---
The ITS World Congress is an international congress launched by the International Organization of Intelligent Transportation in America, Europe, and the Asian-Pacific region, which is the most influential comprehensive international congress in the field and is also the most extraordinary platform for achievement exhibition and technology exchange.

Since 1994, countries on three continents have taken turns holding it once a year to promote the research of cutting-edge technologies in the field and the application of intelligent transportation systems. The ITS World Congress has been successfully held for 28 sessions. It integrates the exhibition and academic conference to show the technological strength and research achievements in the development of intelligent transportation in the countries.

Audience: Government officials, technical experts, businesspeople, and experts from relevant international organizations will be invited here.
---

Thursday, 19 October 2023 | 16:00-17:30
To access the Congress and Exhibition, registration is needed.